Landscape Design for Businesses
We Offer Professional Landscape Designing and Installation for Businesses in St. Clair county, Michigan.
Your company needs to set a professional and positive image from the moment your customers see your building. The best way to do this is by having a professionally maintained landscape around your storefront or office building. Designing this type of professional look isn't easy though, that's where our team of professionals comes in. We have lots of experience with designing and installing landscapes around southeastern Michigan. When we are finished with a project, we can ensure that your office or store will have a professional look.
Sherman Nursery Farms prides itself on the quality of work we do and how we impact the world around us. This is why we only use plants that benefit the local Michigan ecosystem when we design our landscapes for businesses. We believe it is very important to preserve the beauty of southeastern Michigan and we do our part by contributing to the population of native plant life. These plants help support each other and native animal species such as birds and insects that all work together to balance out the ecosystem and ensure it thrives. Our farm can help maintain this through the growth and installation of these native species at businesses and storefronts like yours.
Whether you own a large office building or a small storefront, adding these native plants to your landscape will not only make your business look great but will help the local ecosystem.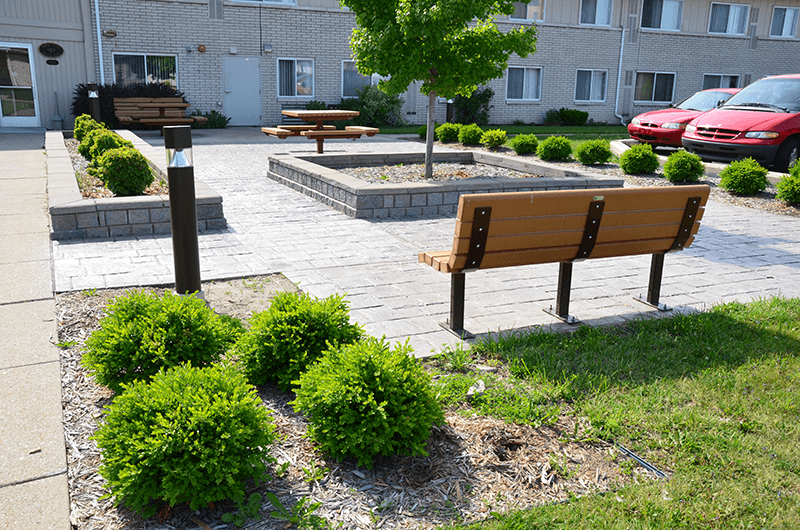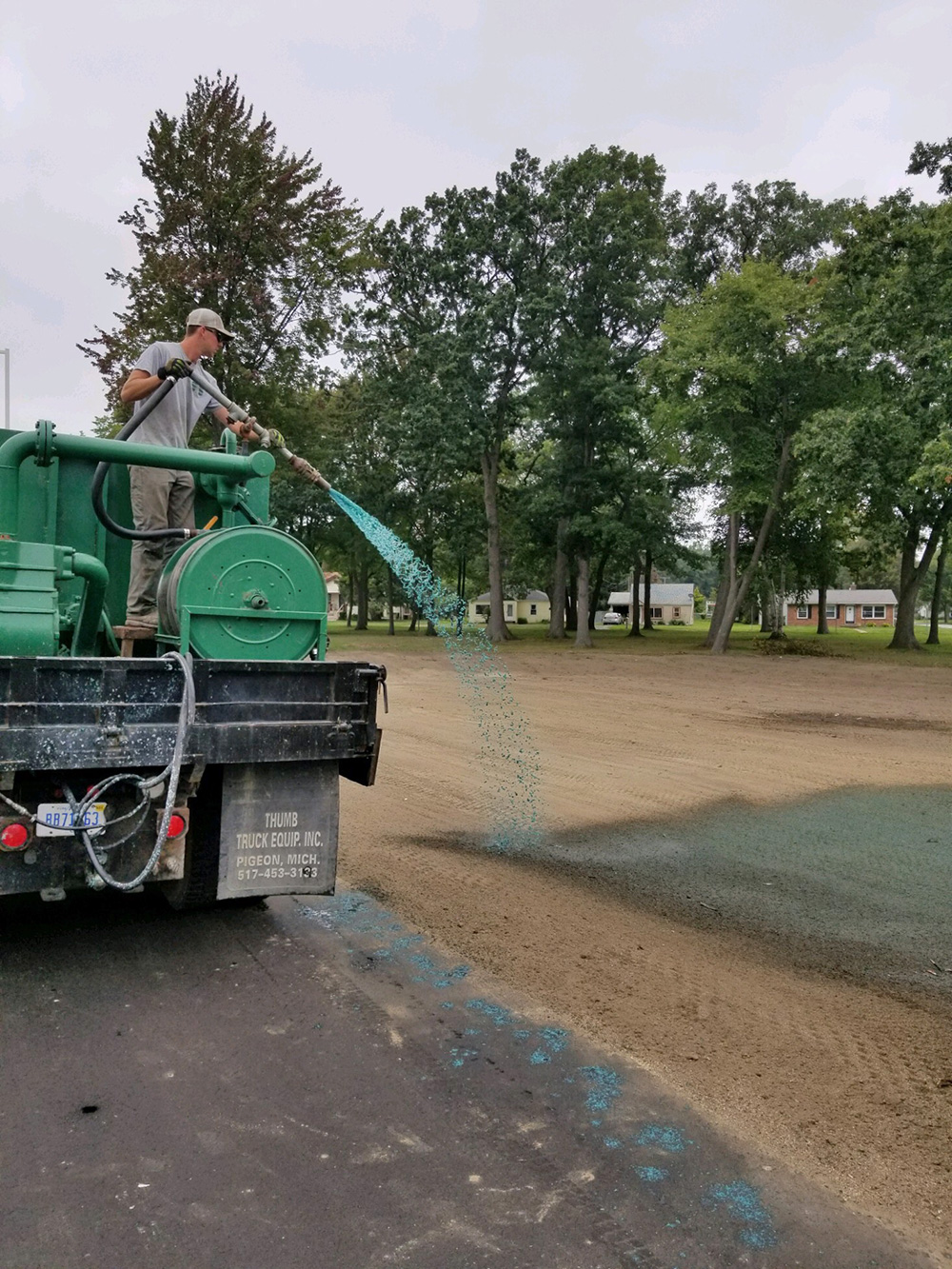 A big part of having a professional landscape around your business is maintaining it all year long. This can become difficult if the landscape isn't properly setup or is designed improperly. Adding too many plants or trees can result in this, neglecting a landscape will result in trees becoming overgrown, grass becoming too long, and plants dying off. We design our landscapes with maintenance in mind, this ensures that you will not have trouble keeping it looking great. We can even maintain your companies' landscape for you, so you never have to worry about it.
Ensuring that a landscape will not damage your building and last as long as it does as well is also a very important part of designing landscapes. Erosion is a landscapes biggest enemy around St. Clair County. We receive lots of rainfall every year that can easily wash away landscapes around offices and businesses unless they are properly designed to drain water wand withstand heavy rainfall. The best way to do this is by hydroseeding, this is a method of spreading a mixture of mulch and grass seeds that will work as protection against erosion. Many businesses around St. Clair County also suffer from water damage that could have been easily preventable with the proper drainage system incorporated into their landscape. We design our landscapes to divert water away from buildings and foundations, so they don't suffer long term damage or flooding.
If you have questions about designing a landscape for your business, please don't hesitate to give us a call!