Weed Prevention and Pest Control for homes and businesses in Southeastern Michigan
Sherman Nursery Farms provides weed prevention and pest control services for commercial buildings, businesses and homes around St. Clair County, Michigan!
Pest and Weed prevention are things that everyone in Michigan needs to worry about. Whether it's in your own yard or at commercial buildings and businesses that need to maintain a clean and professional image for their customers. No matter where you are, the expert team at Sherman Nursery Farms can help!
Southeastern Michigan is a great place to grow beautiful landscaping for both homes and businesses, but it also means that landscapes and yards require maintenance and attention such as fertilization and taking measures to prevent the growth of invasive weeds and pests that can become harmful to flowers and lawns that would otherwise thrive.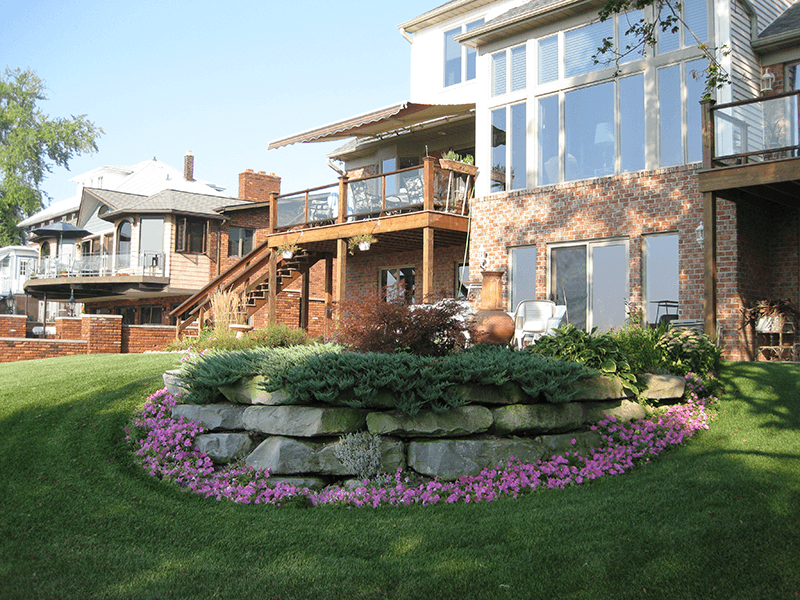 Residential Pest Control and Weed Prevention
We take pride in the care and attention we provide to our job sites and want you to have a yard that you are proud of. Your home deserves to have landscaping that is free of harmful pests that destroy your hard work or weeds that make your lawn look patchy and uneven. Our team will protect your homes landscaping from these dangers and ensure that your hard work won't go unnoticed!
Commercial Pest Control and Weed Prevention
Sherman Nursery Farms has the equipment and staff that allows us to perform pest control and weed prevention tasks on large lawns and landscapes all around St. Clair County and all of Southeastern Michigan. We understand the importance of your company image and will use our skill and knowledge to provide you with a landscape that reflects your companies image as clean, neat and professional.
---
Your landscaping is our priority and we'll work hard to ensure that it will look great all summer long!